Commune Photo Gallery
The Date: 31st December 2000
The Place: Rich's house
The Occasion: New Year's Eve
It takes a while for these photos to load up (230+ kb in total), so please be patient...
Want enlarged versions of any of these photos? Email me at ah328@cam.ac.uk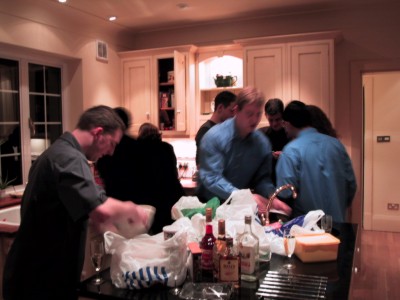 Matt and James hastily readying the alcohol supplies for the night ahead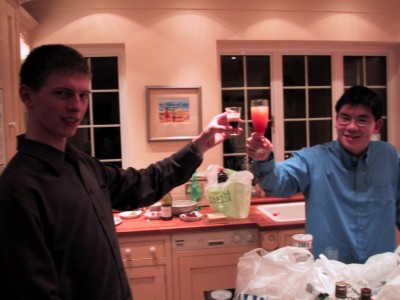 The first cocktails of the night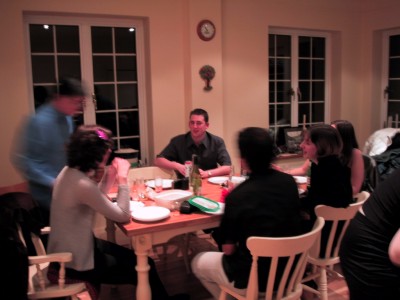 Strangely enough, James is the centre of attention in this photo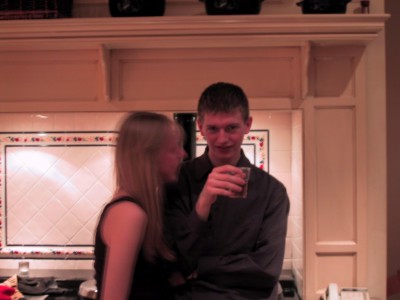 Richard, looking ominously towards the camera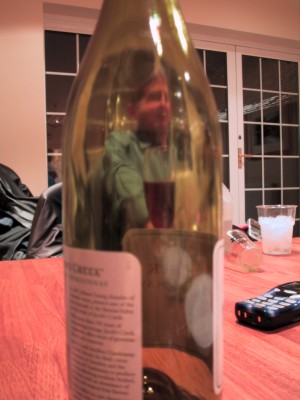 Matt, as seen through a bottle of Jacob's Creek. You'd think there might be some kind of metaphor in this photo...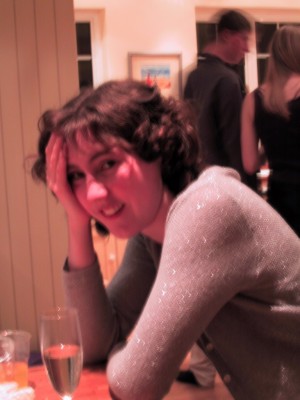 No-one ever seems to be happy to be photoed on their own...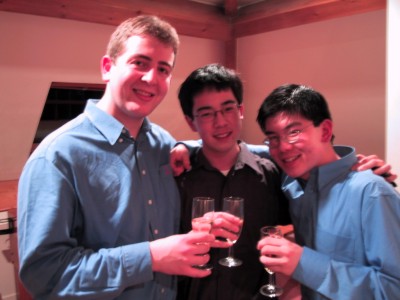 Customary post-midnight champagne pose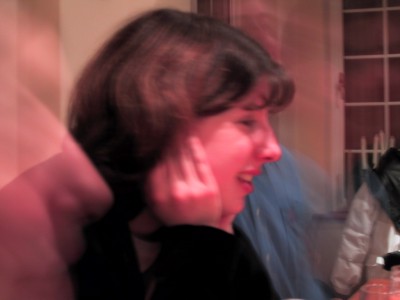 Katherine, in one of her seven looks, this one being, 'Oh, shut the fuck up, please.' (her words!)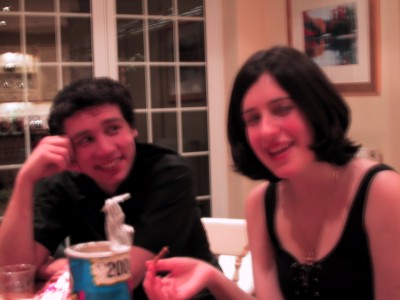 Only two words can sum up this moment: Marital Bliss (or perhaps 'complete drunkeness')