At home
The Date: 9th January 2001
The Place: My house
The Occasion: Feeling strange
It takes a while for these photos to load up (120+ kb in total), so please be patient...
Want enlarged versions of any of these photos? Email me at ah328@cam.ac.uk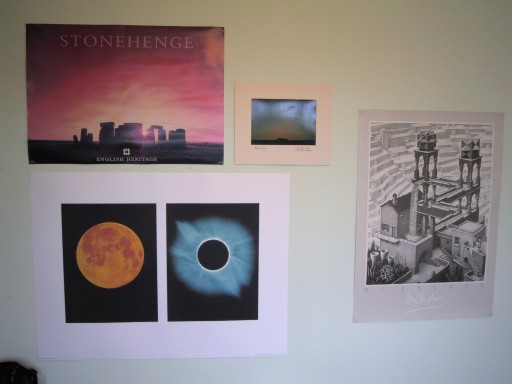 Ever wanted to know what posters I've got on (one of) my walls? Clockwise from top left:

Particularly evocative Stonehenge poster, Photo of the comet Hale-Bopp over Stonehenge, Print of Escher's Waterfall drawing and a Print of two photos by Shigemi Numazawa called Full Moon, Total Solar Eclipse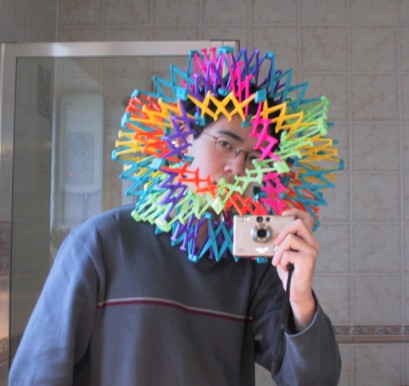 Latest high-tech fashion accessory for 2001
or
Killer Actuating Expandable Sphere from Mars crushes head of Youth Outreach for Mars Society!
Is no-one safe?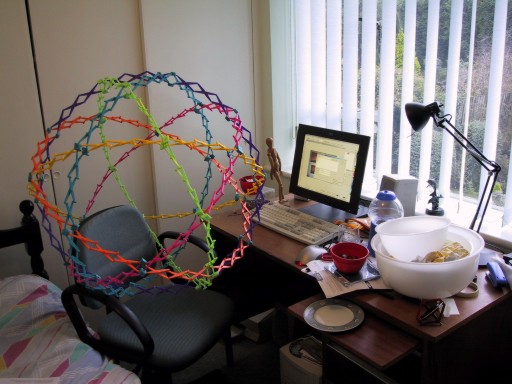 The Hoberman sphere, having made itself comfortable in my chair